Nada, what does Zephyr mean for the industry?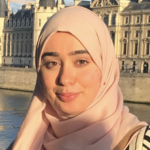 Nada Lakhal, FAE Microcontroleur – NXP
"Right from the outset of the Zephyr project, it was designed and developed to be the benchmark RTOS for the industrial sector.
The entire industry has mandatory expectations regarding the level of quality of its software. The quality of the software is not some add-on requirement briefly mentioned in the functional safety standards. Quality is an existing prerequisite for functional safety.
The Zephyr project aims to provide a version that is compliant with the most basic functional safety standard: IEC 61508. This will enable portability across several vertical markets. This version is currently being prepared on an auditable branch yet to be certified, in order to show its suitability for hazard severity levels up to SIL 3.
In the same vein, Zephyr strengthens secure coding practices that have been documented for the project. Zephyr is registered as a CVE Numbering Authority with CVE.ORG to document and track any vulnerabilities detected."