On December 1st, 2022, LACROIX has organised "PizzaIoT", an afterwork where we talk about IoT… while enjoying pizza 🍕 For this first edition, LACROIX joined forces with STMicroelectronics and NXP to host a conference on the topic of the Zephyr OS, a new operating system for microcontrollers managed by the Linux Foundation.
Between technologies, meetings and pizza… Let's take a look back at this crispy event!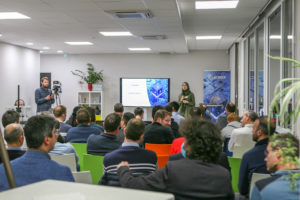 Conference held at LACROIX's office at Cesson-Sévigné (near Rennes, France) by LACROIX, STMicroelectronics and NXP.